Watch our videos as we travel around the world. Our videos include highlights of our travel journeys, our travel routes and itineraries, equipment we take, budget travel advice and guides and also our favourite photographs from the many beautiful countries we have travelled. Don't forget you can also subscribe to our Youtube channel below and get notified when a new video is posted!
Subscribe to our YouTube Channel
Europe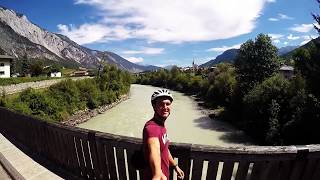 Cycling 510km through Austria and Switzerland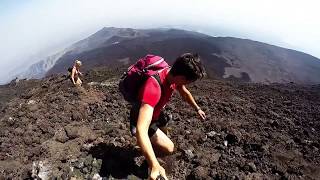 Cycling and Travelling Italy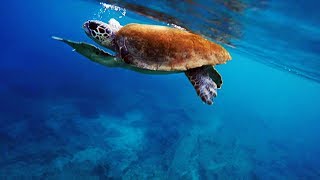 Our Greek Adventure: Cycling and Travelling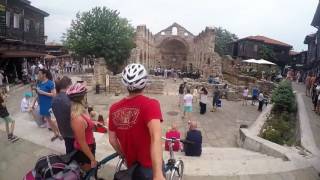 Cycling and Travelling Bulgaria
Cycling 510km through Austria and Switzerland

From Innsbruck, we cycled through 170km through the Austrian alps and to the border of Leichenstein. It was a short 12km cycle from one side of Leichenstein to the other, and before we knew it, we were in Switzerland. We next cycled around 440km through Switzerland, passing various lakes and beautiful surrounding. We ended our Swiss adventure at Lake Geneva, before cycling into France.

Cycling and Travelling Italy

We arrived in Brindisi by ferry where we then cycled, hitched or used public transport around the entire country. We visit UNESCO towns and cities, climbed active volcanos, sat in front row seats of a volcano eruption and we ate masses of pizza and pasta. Italy was an unforgettable experience and the country was incredibly beautiful.... however, maybe not somewhere we will be returning to in a hurry!

Our Greek Adventure: Cycling and Travelling

We arrived at the small border of Exochi and then hitched and cycled our way through Thessoloniki, wild camping on a highway and finally arriving at the incredible UNESCO site of Meteora. We then headed to Athens, where we spent four amazing days with Pedro - Meditating with yoga, cycling and watching beautiful sunsets and relaxing. Afterwards, we cycled 200km in +40 degree heat towards Olympia, pushing our bodies to the limit and visiting many ancient towns along the way and finally reaching Ancient Olympia. After an exhausting few days we then enjoyed an amazing few days on the island of Kefalonia! here we visited the most beautiful beaches and even swam with a turtle. Our journey finished in Patras... where our ferry to Italy departed! Don't forget to subscribe to our youtube channel to continue watching our adventures!

Cycling and Travelling Bulgaria

Second country of our trip from Romania to London via Bulgaria, Greece, Italy, Switzerland and France. We began in Veliko Tarnovo, hitched hiked 200km to Varna, cycled the black coast to Burgas and then hitched a further 700km around various Bulgarian towns and the capital of Sofia. Subscribe to Nissy Adventure for notifications of future videos.